Puddle Jumpers equips young people with the confidence and skills to assume more control and make informed choices in their everyday lives.
We provide opportunities and support for children and families at risk through holidays and recreational activities designed to promote personal, social and cultural growth and development. Our programs are designed to empower young people to develop social, communication, co-operation, team building, conflict management and problem solving skills, as well as to develop self-esteem and confidence.
Camps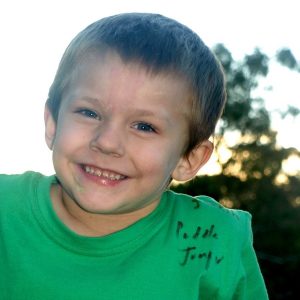 We provide camps for children, both boys and girls from birth to 15 years (children under 5 must be accompanied by a parent or carer). This enables siblings who reside together and those that don't an opportunity to come on camp together, thus providing another avenue for sibling access in a relaxed environment. It also means a welcome break for carers as we can often accept placements for a family of children which enables respite for parents/carers/guardians during the children's time away on camp.
We also have camps for families to attend together, including camps for specific groups such as Grandparents raising their grandchildren. On these camps children from the age of birth are welcome to attend and we make every effort to support their attendance by assisting with port-a-cots, high chairs, and other items needed for their stay such as baby/toddler meals.
Our camps have different themes such as:
Pirates Camp
Camp Disco
Winter Wonderland
Superheroes Camp
Life's A Beach Camp
Big Top Camp Circus
Christmas Camp
The camp's duration is weekends for children/families from a Friday afternoon through to a Sunday afternoon. For the volunteers, we add a day before and an evening afterwards to enable pre and post camp training/reviews to occur. Each camp aims to offer opportunities such as social interaction, developing relationships, fostering self-esteem and self-worth development and enhancement of skills and knowledge. This is undertaken through activities such as swimming, bike riding, challenges, team sports, crafts and games. This ensures we build positive relationships with the young people through equality, respect and friendship while displaying appropriate role modeling at all times.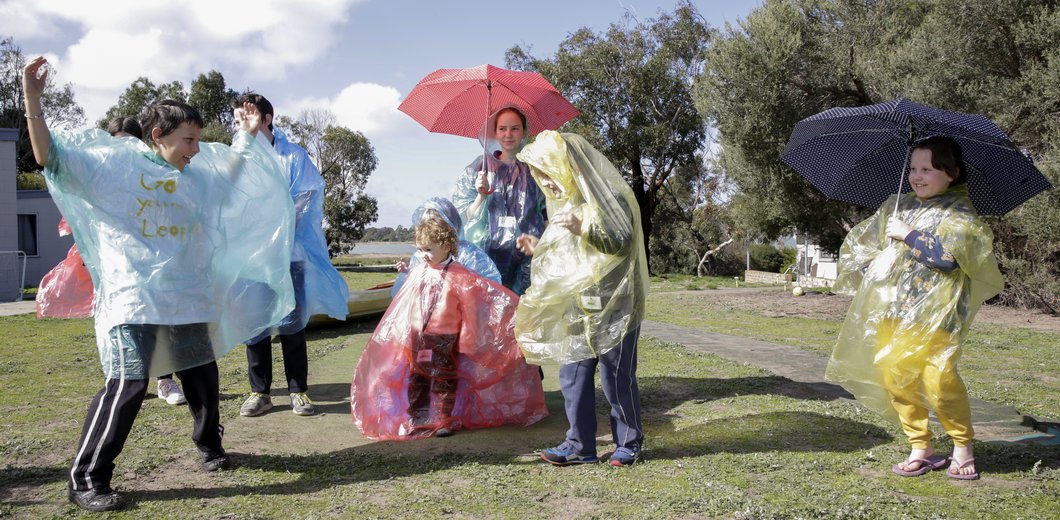 Activity Days
We hold various single day activity days for children and/or families at various times throughout the year. These events take place at various locations throughout Adelaide including:
A Day at the Zoo
Horse Riding & Bowling
Roller Skating & Parks
Bounce
Ice Skating
Jam Factory tour
Cooking for Fun
Rock climbing / Trampolining
A Day at the Beach and/or Pool
Movies & Munchies
Ratios of Children to Volunteers
On both activity days and camps we aim to have 1:1 ratios of children to volunteers and it's really remarkable to watch the bonds that can develop with mentors and children in a short space of time. It also means we can work with children that have behaviour difficulties or challenges in social situations. We are more flexible in being able to cater to the individual needs of children!
Ripple Time
On Puddle Jumpers camps children and volunteers learn about the ripple effect, through nightly participating in a session they affectionately call "Ripple Time". During this special time on camp, children and volunteers sit in a circle on the floor, and a bowl of water is placed into a centre of a circle. Everyone is given a pebble and the Ripple Effect is talked about and the children are shown through dropping a pebble into the water about their actions, their thoughts and how that might have an impact on those around them and most importantly on themselves.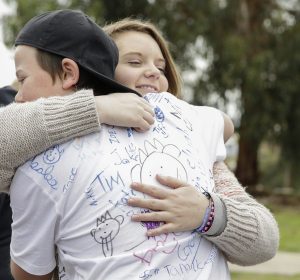 We discuss that happiness is a choice you can make yourself. It is our aim to give children an understanding of how their happiness and perspective influences their day-to-day lives and the lives of those around them. A simple small act like smiling can have a ripple effect. A smile can change someone's whole day. As a part of the "Ripple Time" Puddle Jumpers also aims to show children that they have the power to be able to start ripples, teaching children to do something nice for someone without expecting anything in return, in essence helping children believe that selfless acts of kindness are a great way to start a new ripple.
Puddle Jumpers changes up the "Ripple Time" sessions. Some nights, children and volunteers are given the opportunity to drop a stone into the bowl and talk about someone that has made a positive ripple in their life, other nights the session changes to include passing a stone to someone on camp that you have seen or heard about making positive ripples on camp. This provides us with the opportunity to acknowledge all the good things that others have or are doing and rewards these positive actions.